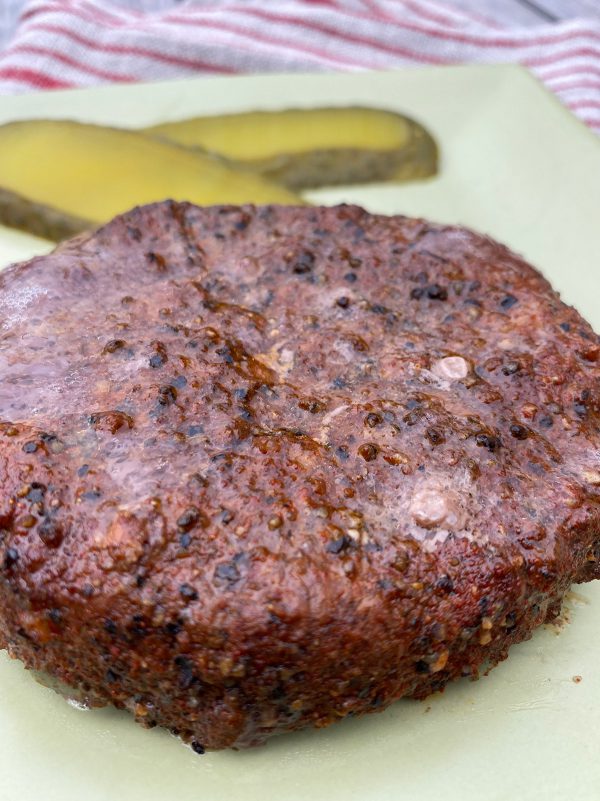 From Cheryl's new TEXAS Q, these smoked burgers that blow away the grilled competition. You can simply coat the burgers in salt and pepper before cooking or up the Southwest flavor with Chile Dust rub. Add a cheese topper, if that's your thing. If you want to serve them Tex-Mex style, ladle on your favorite queso rather than sliced cheese.
---
Preparation time: 30 minutes
Cooking time: 45 minutes
Serves 4
Chile Dust
2 tablespoons ancho chile powder
1 tablespoon guajillo chile powder or New Mexican dried red chile
1¾ teaspoons kosher salt or coarse sea salt
1 teaspoon onion powder
½ teaspoon garlic powder
¼ teaspoon ground cumin
2 pounds freshly ground beef (80-20% ratio of fat to lean)
4 slices Cheddar, American, other favorite mild cheese that melts well, optional
Sturdy burger buns
Mayonnaise, ketchup, mustard, red-ripe tomato slices, dill pickle slices, crisp iceberg lettuce leaves.
---
1. Prepare the smoker for barbecuing, bringing the temperature to 225°F to 250°F.
2. Prepare the dry rub, mixing the ingredients together in a large bowl. Add the ground beef to the bowl and mix the dry rub into it. Don't mix any longer than needed just to combine it evenly. Form the mixture into 4 patties about ½ inch in thickness.
3. Transfer the patties to the smoker and cook until done at least to medium, about 45 minutes. Several minutes before you plan to remove the burgers from the smoker, top each with a cheese slice, if you wish.
4. Serve on the buns with your choice of condiments and enjoy right away.